Planning your wedding for up to 200 guests?
We have everything you need for wedding planning –
Inspirational canvas marquees, 15 years of experience, and friendly customer service.
We can recommend great marquee venues and top notch local wedding suppliers too.
We're here to help create your beautiful wedding!
We've created these layout guides to help with your wedding planning.
They show the space you'll have inside the Arched Wedding Tent
so you can easily plan how you'll use it.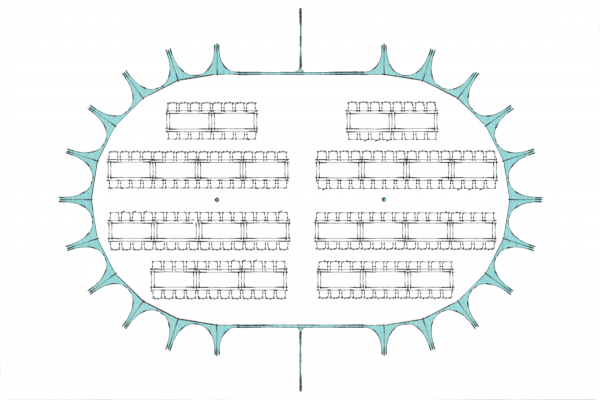 Table seating for 200 guests
Accommodate up to 208 guests for a sit down meal at long tables or at round tables.
Our hand-crafted wooden trestle tables will work really well here. 26 tables will fill the space for dinner, with comfortable gaps for guests to move around when they want to.
You may also like our Wedding Awning…
Need a little more space?
Our Wedding Awning is the ideal addition to the Arched Wedding Tent. Its made to match.
Use it to serve drinks and canapés, for a wedding bar, a sheltered seating area or an outdoor ceremony, you name it…