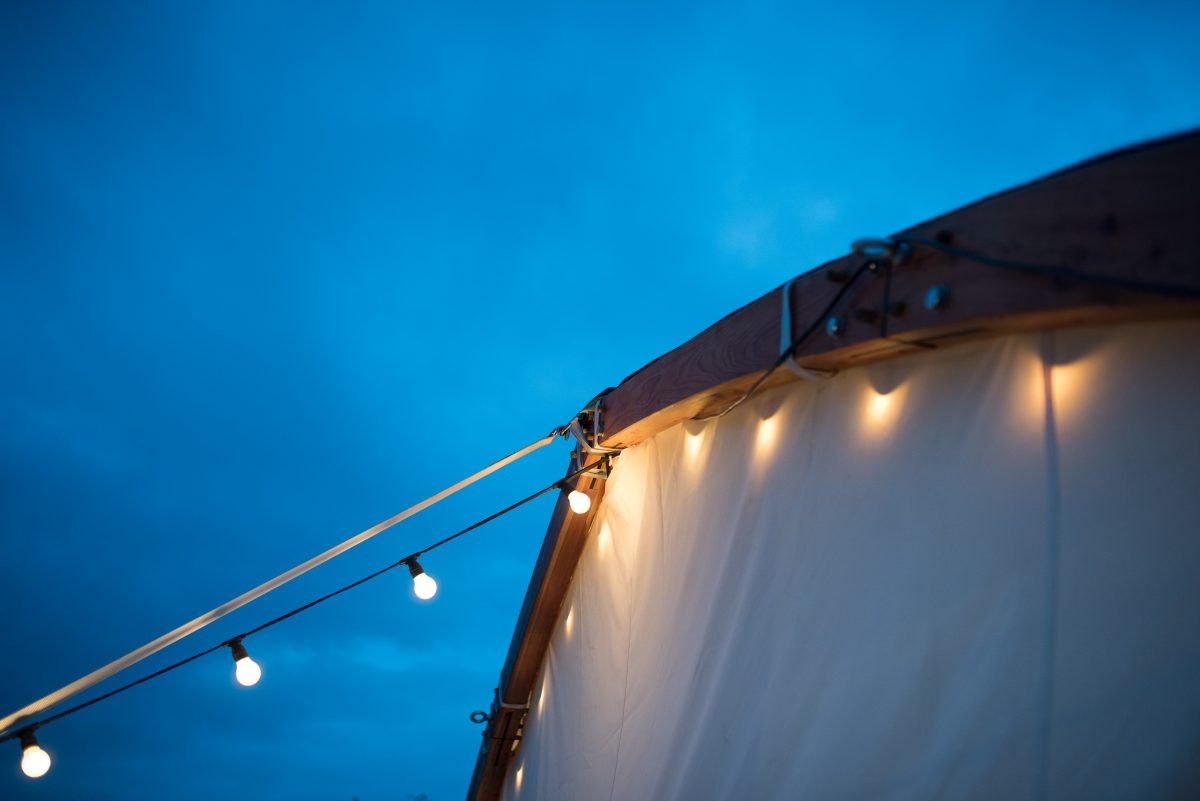 We can provide festoon lighting to light up your event. Fitted with warm white bulbs, it will brighten the interior on an overcast day and give a warm cheerful light in the evening. These lights will be all you need to light your chosen tent(s).
As part of the service, we will install the lighting for you – hanging it – around the perimeter and across the middle of the large tents following the curve of the roof.
Extra festoon lighting, in varying lengths, is available to hire  if you wish. It is suitable for both indoor and outdoor use.
Warm, Cheerful Festoon Lighting to set your event aglow
Festoon Lighting Prices
To hang around the circumference of the tent and across the middle following the roof line (installation included):
Arched Wedding Tent: £400
Berber tent: £350
13m Bell tent: £200
10m Bell tent: £150
Awning 6m x 4m: £100
Awning 6m x 8m: £150
Add Paper Lanterns
Lanterns come in mixed pastel colours.
£4/lantern including installation