Planning your wedding for up to 150 guests?
We have everything you need for wedding planning –
15 years of experience, friendly customer service and helpful tent layout plans. We can recommend great marquee venues and top notch local wedding suppliers too.
For 150 guests (give or take) these two inspirational canvas marquees will work beautifully for you…
Choose our Arched Wedding Tent to comfortably accommodate up to 150 guests for a sit-down meal with plenty of space for a dance floor too.
Modern | Stylish | Stunning
This is a beautiful alternative marquee to really wow your guests. With white canvas so its full of light inside and vaulted roof canopy to create a wonderful feeling of space.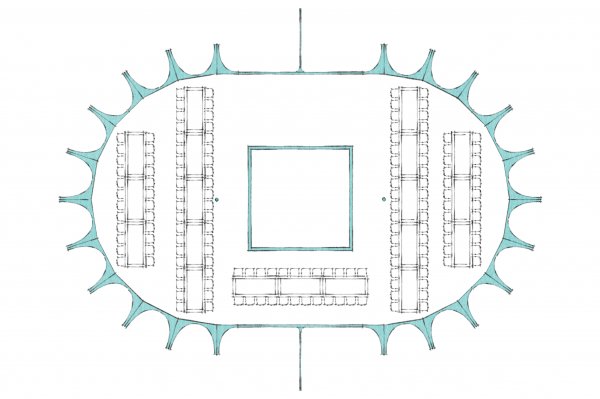 Table seating for 150 guests
Accommodate up to 152 guests for a sit down meal at long tables and have plenty of space for a dance floor too.
Our hand-crafted wooden trestle tables will work really well here. 19 tables will be enough to seat all your guests, with comfortable gaps for guests to move around when they want to.
There's also space for a dance floor. We can provide a 5m x 5m wood-effect dance floor. Just ask us for details.
Our unique Berber Tent is a brilliant and affordable choice for up to 150 guests. There's space for a sit-down meal
Elegant | Alternative |Affordable
This is an eye-catching marquee. Features include colourful green canvas with a large white panel in the roof to allow lots of natural light inside. Standing height right to the edge to MAXIMISE SPACE.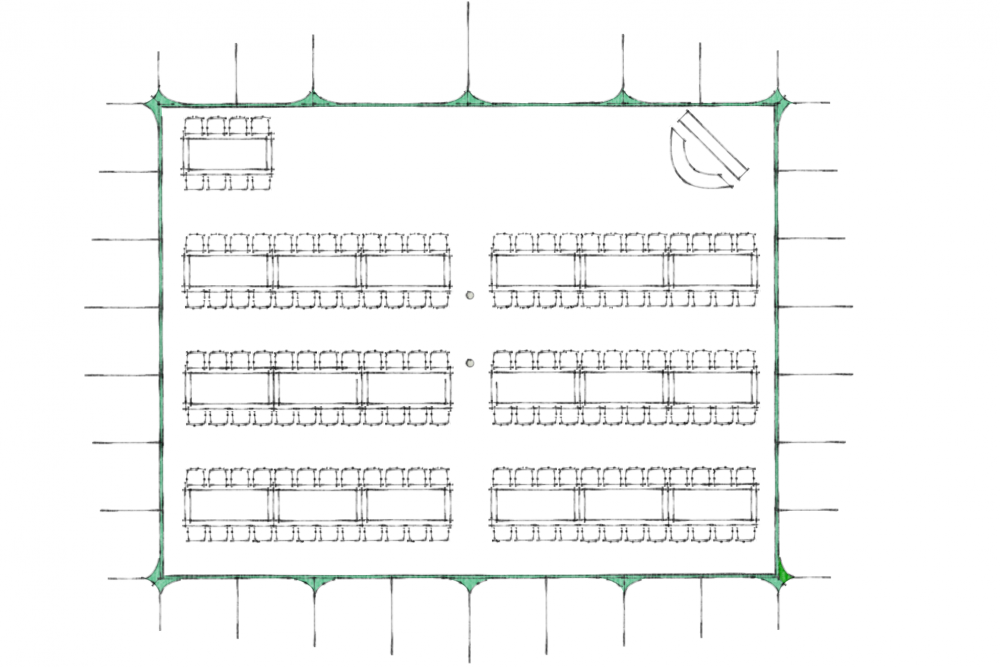 Table seating for 150 guests
This layout plan shows table seating for 152 guests.
So with tables and chairs for 150 there's also enough space for a bar area or perhaps a couple of comfy sofas if you want a chill out space?
Our hand-made wooden trestles and wooden folding chairs work really well here. And if you need any extra space, check out our Woodsman's Awnings…
We're here to help create your beautiful wedding!
Let us know your plans, we'd love to hear from you!
You may also like our Wedding Awning…
Need a little more space?
Our Wedding Awning is the ideal addition to the Arched Wedding Tent. Its made to match.
Use it to serve drinks and canapés, for a wedding bar, a sheltered seating area or an outdoor ceremony, you name it…